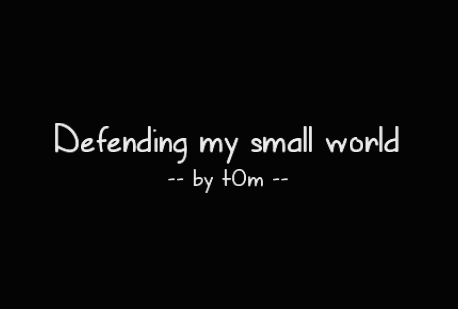 Defending my small world
A downloadable game for Windows, macOS, and Linux
Defending my small world (Ludum Dare #38 entry)
Hey ! I'm Tom, I'm 16 yo and from France ! That's my 2nd Ludum Dare.
For the first time, I tried to implements hand-drawn graphics in the game. Animations took me a lot of times ! For the first time also, I made my own music for the game. If you like it, you can download it here : Soundcloud.
Also, if you want to take a look at the code, check the repo of the game : Github.
Tools used :
My game lib based on LibGDX
Android Studio
Photoshop
Ableton Live
Paper, a pen
A brain :)
Download
Download
Defending my small world.jar
29 MB